Nice to meet you! 😀
On the Meet The Changemakers podcast, we have intimate conversations with social entrepreneurs and visionary minds who are obsessed with creating a better tomorrow.

We illuminate imaginative ideas, uncover unconventional perspectives, and re-imagine business and life in order to build a sustainable and positive future for people and the planet.
I started Meet The Changemakers as a way to add some solution-focused and positive conversations to our digital diet of news and information. Let's go beyond the consumption of social posts of memes that may spark an idea for positive change. Let's dig deeper and speak with the people around the world who are working in their local (or larger) communities to change things for the better.

Some of the questions that keep me up at night are, "How can we create a better future for the next generations?", "How can we tackle climate change?", "How can we create an equitable society where everyone has equal access to opportunity and services like healthcare?" and "How can we use technology for good?"

Whether you are a local grassroots-level activist, an intrapreneur facilitating change within the corporate structure, or whether you started a social enterprise or project with the mission to solve a critical problem - I'd love to talk with you. Let's share the positive and solution-focused voices and ideas and together, let's create the foundations for a better tomorrow. It all starts with sharing your story and insights so that we can be inspired, support you, and perhaps, even start our own social changemaking journey.
👉 Want to be a guest on the show or want to nominate someone you know? Go here: bit.ly/ChangemakersPodcast
I look forward to connecting with you!
Your hostess
Nina G Reyes ✊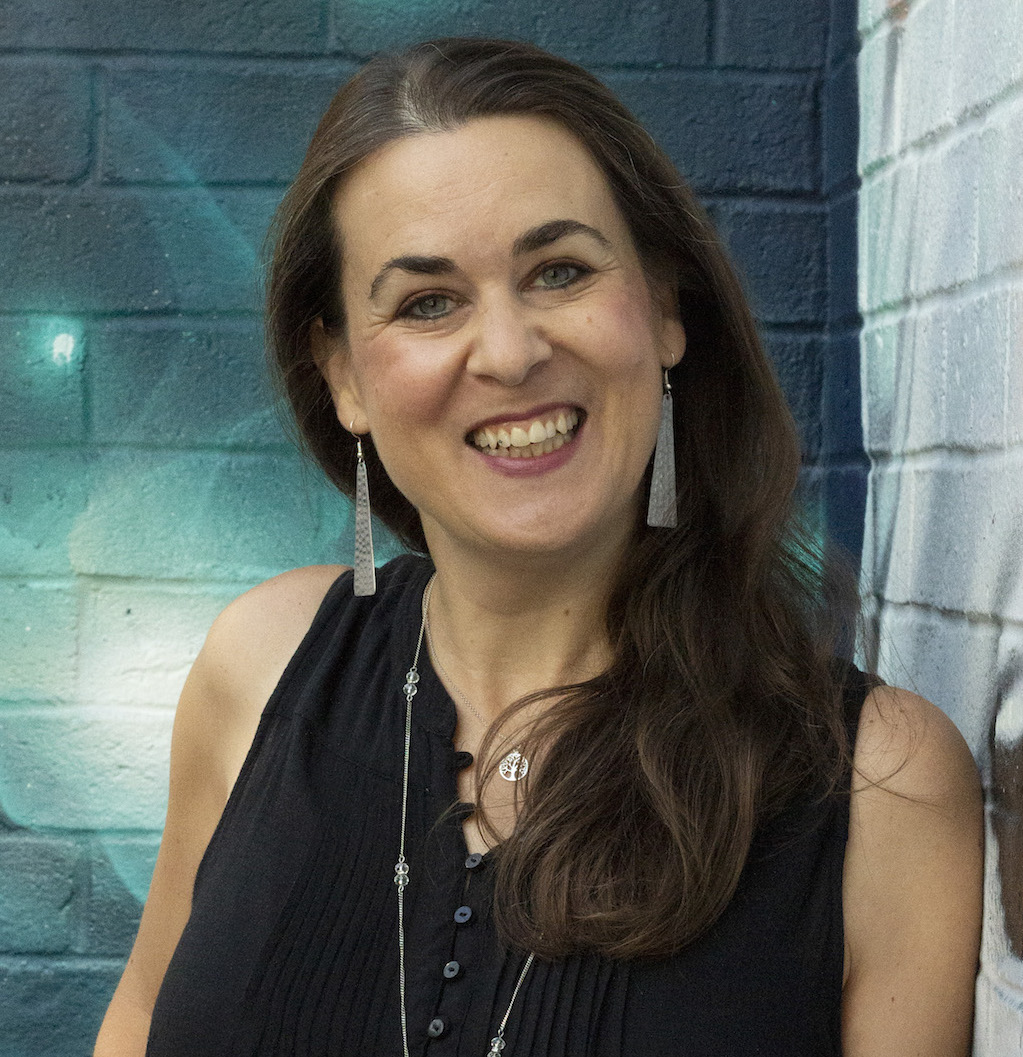 Here's a little bit more about my story:
I'm a brand storyteller and I champion people who are on a mission to change the world for the better.

I help individual change agents and social businesses raise their voice in a world that's designed to silence them. My mission is to share what I know about brand storytelling with cause activists, rebels for good and impact entrepreneurs, and help them activate their purpose and create meaningful stories that will grow movements and bring about social change.
My start in journalism
Landing my first internship at the local radio station in our city at age 16, I became hooked on the idea of telling stories for a living. Studying English literature and communications at the Heinrich-Heine-University in Düsseldorf lead to more journalism internships and later freelance work as a journalist.
Since I didn't have a grand master plan for my career upon completing my master's degree, I whole-heartedly jumped on projects that inspired me and challenged me. In my mid-twenties, I was a freelance news contributor to the largest daily newspaper in Düsseldorf, the Reinische Post. I landed an internship with the ZDF televion studio in Washington D.C. and helped cover the 2000 US Presidential election. After my return to Germany I split my time between a day job as a public relations account executive and a freelance position as a news producer for WDR television.
Moving to Los Angeles
It was after moving to Los Angeles in 2004 that I discovered the world of marketing and later social media. My jobs led me from managing the German localization of online skill games for Worldwinner (GSN) to leading the international launch campaign for an online startup to freelancing for German correspondents' offices covering red carpet events and press junkets in Hollywood.
I then managed the marketing communications programs for two academic institutions in Los Angeles — Emperor's College and Woodbury University School of Architecture. And I led the marketing campaigns for the St. Baldrick's Foundation, the largest private funder of childhood cancer research in the United States.
Starting Communications Rebel
After moving to Toronto in 2016, my life and work was uprooted once again. Toronto proved to be a source of inspiration for my own mission-driven business idea. Thanks to the Toronto Centre of Social Innovation and some amazing social entrepreneurs I met in the city, I decided to raise my own voice and launched Communications Rebel in 2017.
Since then, I have had the pleasure to work with some amazing social entrepreneurs, individual changemakers, and organizations in Canada, the US, and Europe like St. Baldrick's Foundation, maracuja, Human Connection, MindEQuity, Centre for Social Innovation, Futurpreneur, Business In The Streets (BITS), U for Change, Lignum Foundation, and SINGA Business Lab. It's such an honor to be able to do this work.
Meeting changemakers
The idea for the Meet The Changemakers podcast grew out of my frustration with mainstream news coverage, which - with very few exceptions - has been limited to fairly sensationalist, fear-mongering, and negative stories. My mission is to highlight positive stories of changemakers who are using their talents and skills to create a more positive, sustainable and equitable world.
Thanks for listening! 😍
PS. If you like this podcast, please leave a review in your favorite podcast app. You will support the great work of the changemakers featured on this show. Thank you!